I discovered Room to Read.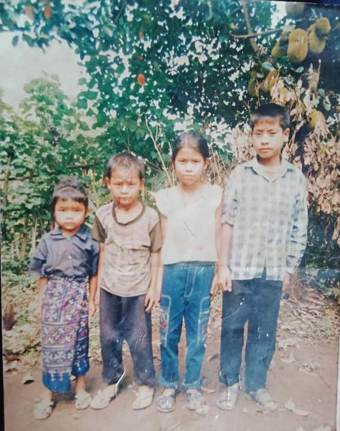 I am the youngest of four siblings. Since I was little, my oldest brother and sister suffered from mental illness, and I grew up in a family that was prone to illness. This was sometimes painful, and I felt envious of other family members and siblings, but no matter how much I compared myself, nothing would change, so I decided to accept that this was my destiny. 

In 2009, I discovered Room to Read. I was supported through the Girls' Education Program from Grade 5 through high school graduation. Because of my good grades, I was able to receive a prefectural scholarship and began studying Japanese at the National University of Laos. 

There are many things I learned from Room to Read, but one thing is that I fell in love with reading and developed a habit of reading.

In addition, in the life skills class of the Girls' Education Program, we learned many things such as children's rights, leadership and gender equality. Among them, the theme I liked the most was "My Dreams." When I was 16-years-old, I wrote that my dream was to become a teacher. 

This dream is about to come true.