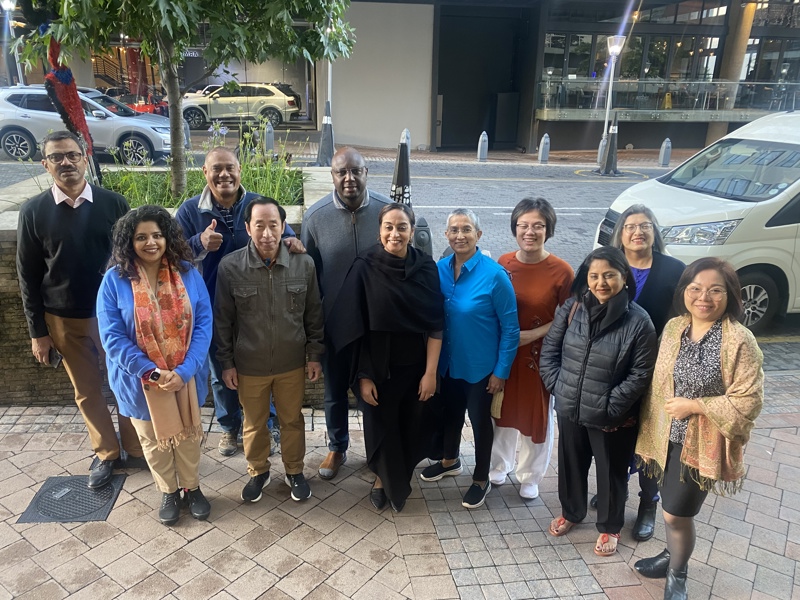 Our country directors, who collectively oversee Room to Read's programs in nine different countries, were thrilled to finally reconnect in-person.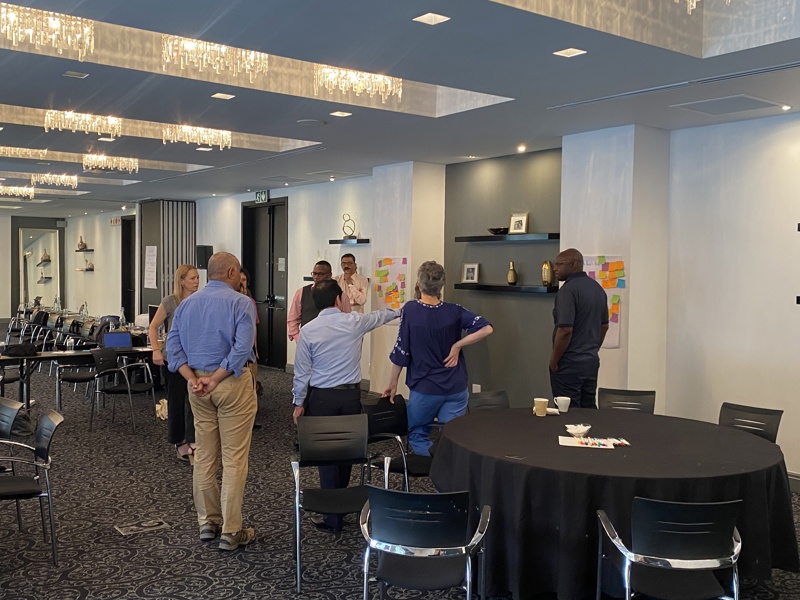 Leaders engaged in lively discussions about Room to Read's organizational priorities, integrating Room to Read's programs into national education systems, our partnerships with local governments, publishers and educators that will help to further scale our Literacy and Girls' Education Programs, and leadership development. Guest speakers from across the organization also joined virtually to present on a variety of topics.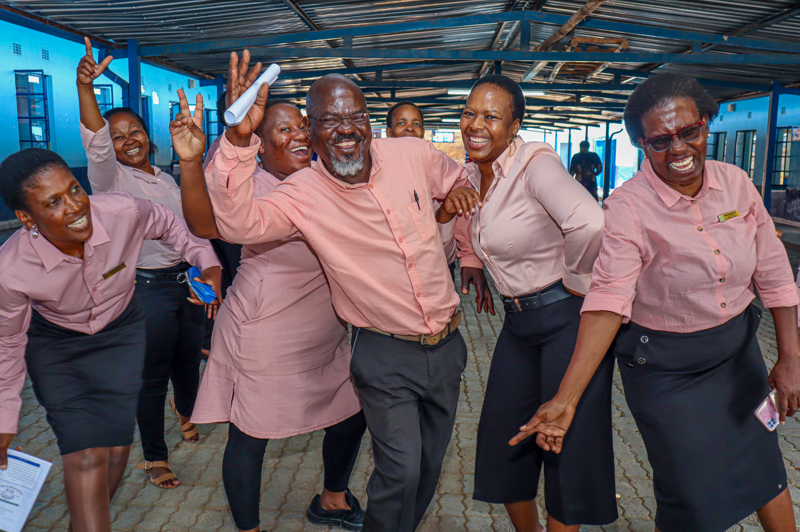 School staff at a local primary school welcomed our leadership team. They gave our team a tour of the school and brought them to Grade 1 and Grade 2 classrooms, where they had the opportunity to observe students engaging in literacy development activities. They were also joined by principals from surrounding schools as well as district officials, who praised Room to Read for the positive effect the Literacy Program has had on education across the region.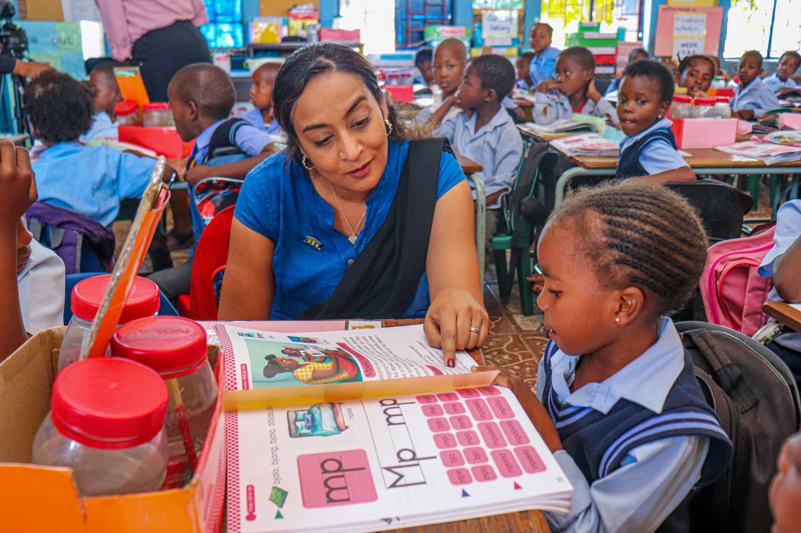 CEO Geetha Murali joined a reading lesson with a Grade 1 class. Students worked on exercises in their Sepedi language workbooks, a resource that was developed by Room to Read's Literacy Program team.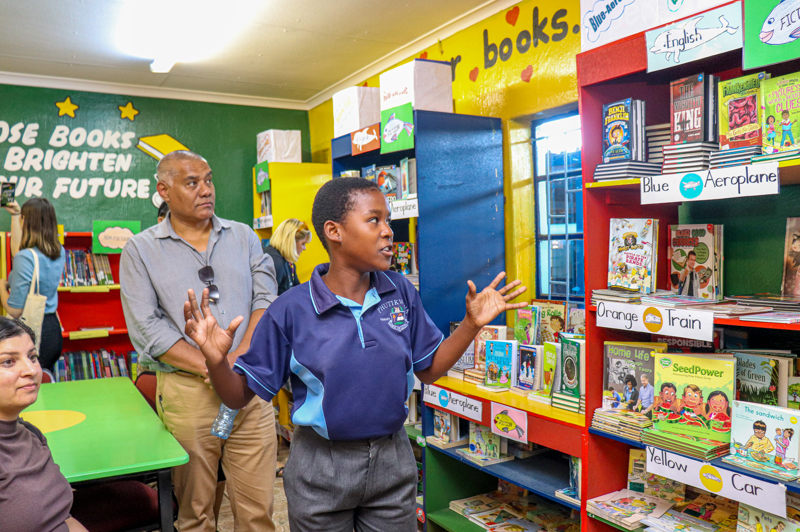 One student gave our leadership team a tour of their school library. It was colorful, welcoming and most importantly furnished with hundreds of local language books with well leafed-through pages! It was very clearly the favorite space of the students who take good care of it alongside the librarians who explained that the space is the heart of the school.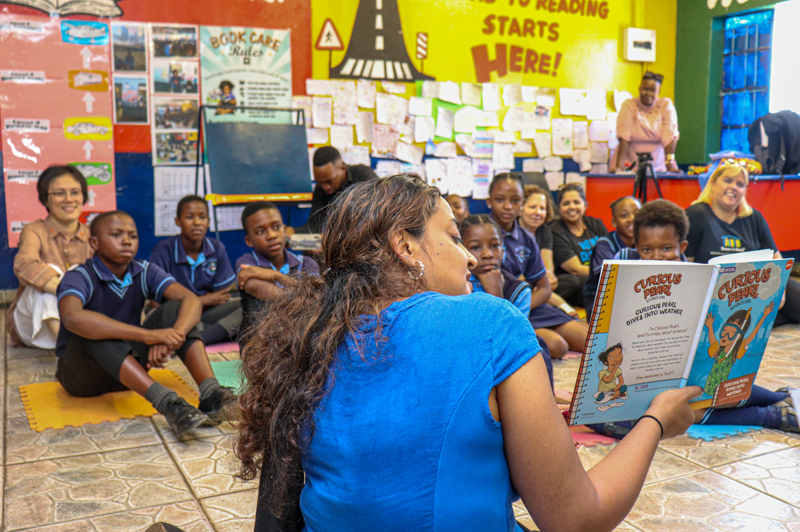 A small group of students joined Room to Read CEO Geetha Murali for a library focus group, where they had some time to chat about their future goals and dreams. Geetha then asked one student to pick out their favorite book, "Curious Pearl Dives into Weather," and hosted an impromptu read aloud, passing the book around so everyone could take turns reading.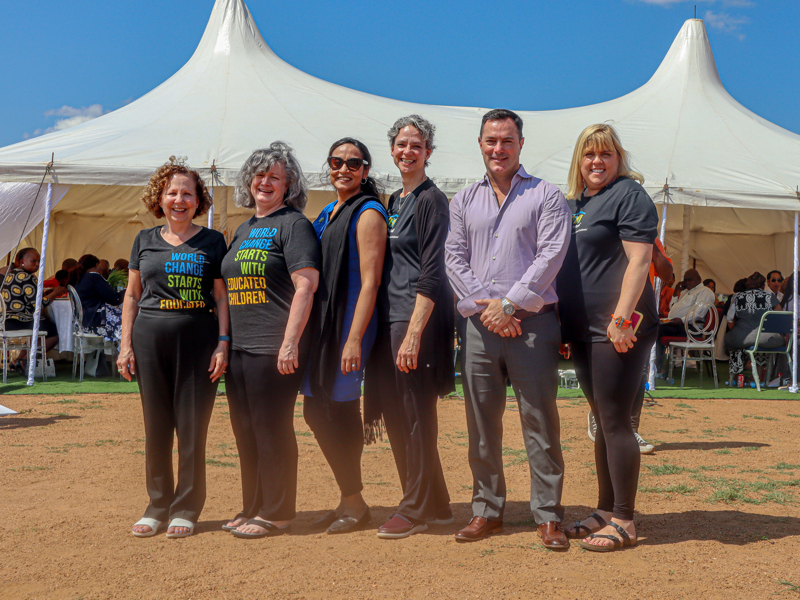 Our executive leadership team was all smiles after the school visit.