According to Siti, her social mobilizer helped her build her confidence and inspired her to chase her dreams. In 2018, Siti graduated from secondary school and is now enrolled in a school for advanced studies. Her dream is to become a lawyer and advocate for human rights. She is especially interested in bringing positive change to communities in Tanzania and serving as a strong female leader and role model.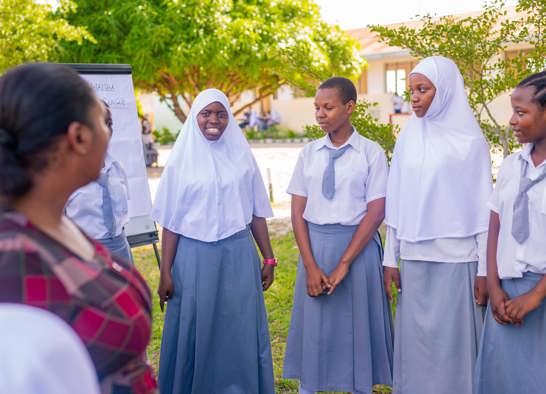 Here is a message from Siti:
"On behalf of the many girls who have received Room to Read's support, I would like to thank Room to Read staff, donors, and partners. Girls in Tanzania face many challenges due to ignorance, poverty, and disease; education is the number one solution to all of these issues. Investing in quality education is what we all need. This generation needs education to liberate them and give them the support to make good decisions and stand on their own feet. Girls in Africa and around the world need your support to end gender discrimination; with your help, they can become confident, critical thinkers and decision-makers that lead change and achieve gender equality. Room to Read is well-positioned to achieve this, as they have proven this through the successes of me and many girls in Tanzania. In the future, I want to be a lawyer who supports this mission".
Click here to learn more about Siti's story: