Room to Read, a global nonprofit focused on children's literacy and girls' education, has launched its first children's books in the Filipino language, partnering with Philippine publishers Adarna House, Anvil Publishing, Lampara Books and OMF-Hiyas Publishing.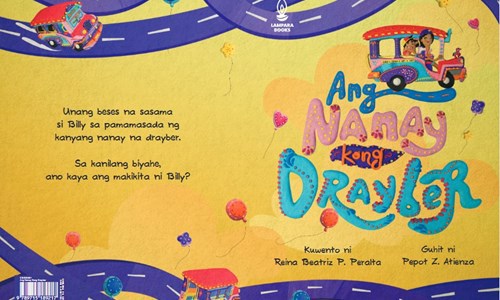 The 20 new children's books were unveiled at Museo Pambata, Manila, at an event (Thursday, 27th February) attended by the Department for Education, publishers, authors, illustrators, NGOs and media representatives.  
The books, created by local authors and illustrators, all share the theme of inclusion and portray children with disabilities or living in diverse and often difficult circumstances. Topics included in the books range from living with grief and loneliness to issues surrounding special needs and gender equality. The stories will encourage Filipino children to both develop reading skills and build confidence to confront challenges in their own lives. 
Filipino marks the 36th language in which Room to Read's books have been published. Room to Read's focus on encouraging life-long learners and ending illiteracy has resulted in the distribution of over 26 million copies of its books around the world. The global nonprofit conducts workshops for authors and illustrators to create children's books, helping to strengthen children's book publishing industries in countries around the world.  
The new stories include: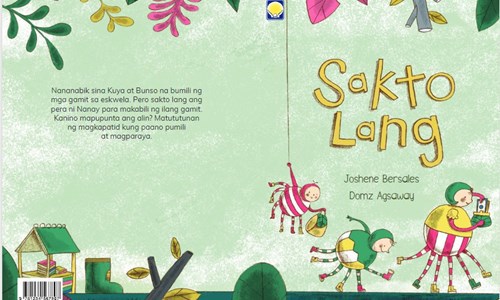 "Paalam, Puti, (Goodbye, Whitey)" – a 9-year-old girl gives her beloved dog a burial, allowing children to understand mourning and loss.  
"Sayaw ng mga Kamay, (Dancing Hands)" – Filipino sign language is introduced as a way of building friendship and understanding between two children.  
"Ang Nanay Kong Drayber, (My Mother, the Driver)" – a child learns about gender equality as observed in his mother's job and everyday life. 
"Sakto Lang, (Just Enough)" – a simple story of siblings learning how to be generous and to make decisions in coping with poverty.
Geetha Murali, CEO of Room to Read, welcomed the new language book launch:  
"These exciting new books will give children in the Philippines a chance to improve their literacy skills while learning about themselves and the world around them.   
"Children's love of books develops faster when they can read in their local language and see characters they can relate to.  That's why it's critical that we forge and strengthen local children's book publishing industries and demonstrate their sustainability. Without them we cannot spread the joy of reading and learning."   
"The new books in Filipino will be shared with children for years to come, and we hope this will be the start of a long-term partnership with local publishers, authors and illustrators. We are grateful for the strong collaboration we have had with the Department of Education and local book publishers in making this book launch a success." 
About Room to Read  
Founded in 2000 on the belief that World Change Starts with Educated Children®, Room to Read is creating a world free from illiteracy and gender inequality. We are achieving this goal by helping children in low-income communities develop literacy skills and a habit of reading, and by supporting girls to build skills to succeed in school and negotiate key life decisions. We collaborate with governments and other partner organizations to deliver positive outcomes for children at scale. Room to Read has benefitted more than 18 million children across 16 countries and 37,000 communities and aims to reach 40 million children by 2025. Learn more at www.roomtoread.org.  
# # #  
Contact:  
Sam Fisk, Public Relations  
Room to Read