Room to Read is thrilled to welcome Karen Bentall as director, library advisor, to our global literacy team!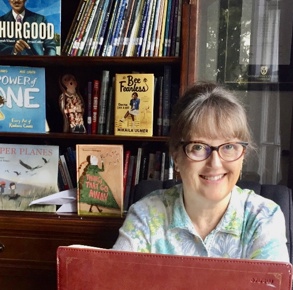 Karen brings an impressive range of skills from more than 20 years of working in children's libraries. She has designed and delivered professional development to teachers, mentored first-year librarians and adult students of library science, launched innovative children's literature programs with proven results in improving students' literacy skills and managed community-wide projects to promote books and a love of reading.
Originally from the U.K., Karen is bilingual in English and Welsh, a minority language. As a minority-language speaker, she knows first-hand the enormous benefit local language storybooks have on early readers, helping them develop both strong literacy skills and a love of reading. Over the course of her career, she has curated storybooks for children who speak more than 47 languages at home to help spark curiosity in young learners who speak minority and under-represented languages.
As director, library advisor, Karen will bring this personal and professional experience to Room to Read's literacy team, supporting the continuous improvement of our library model around the globe. She holds a Bachelor of Science in library and information services from Aberystwyth University, and a Master of Philosophy in education from the University of Cambridge.
We recently sat down with Karen to learn more about her background and experience. Read more below!