Nepal's Road to Recovery
Nepal has a special place in our heart as it was our first country of operations. It's also where we began authoring local children's books and piloted our Literacy Program.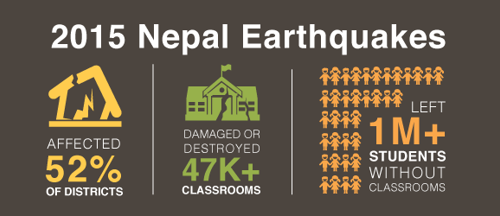 In the last 15 years, we've established over 2400 classrooms and 3700 libraries, benefiting 2 million children. For this reason, immediately after the 2015 earthquakes, we partnered with the Nepal government to lead recovery efforts around education.
The road to recovery has begun but many regions – particularly the more remote areas where we normally operate – are still in desperate need of help to rebuild their communities.