By the Numbers: Children Benefited
By 2024, the project will directly benefit 52,000 children including: 
16,000 children through libraries established in 50 non-formal education centers.
36,000 children through the distribution of books to 1800 non-formal education centers throughout the country.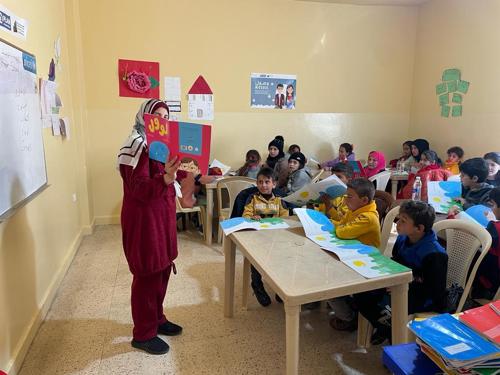 Long Term
This project sets the foundation for working with national education partners in Lebanon to further impact the education system and benefit many more children throughout the country.
Implementing partners trained on the Room to Read library model will have the capacity to carry the model forward to benefit children in more NFE centers throughout the county.
The project will work with the Ministry of Education to have books approved for distribution into formal schools to benefit children in government schools across the country.
The Early Grades Reading research will lay a foundation for supporting more children through early grades reading instruction in both non-formal and/or formal school settings in Lebanon and beyond.