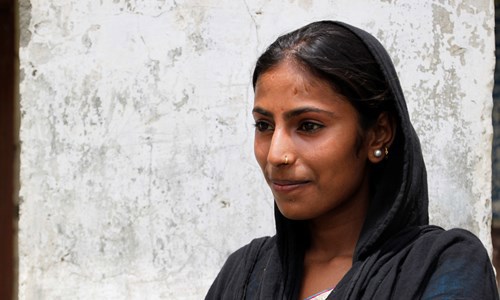 "She refused to eat for two days when I asked her to quit her studies after tenth grade," Jamil, Samirum's father says, looking down at his hands.
Jamil had never witnessed the stubborn side of his then 17 year-old, quiet daughter. "I could hear her stomach rumble. She didn't eat or speak to me for two days."
Samirum, the youngest of six siblings, had watched this unfold before. All of her older siblings dropped out of school and were married between the ages 16-18. Committed to her education, Samirum refused to live the same fate.
In Madesh, Nepal, early marriage is a typical tradition, where girls are married off before they become legal adults. Jamil, like many, didn't question this practice until Samirum and her social mobilizer challenged his perspective.
As part of Room to Read's Girls' Education Program, parents regularly meet with social mobilizers both during community meetings and home visits. Jamil's time with his daughter's social mobilizer not only changed his view on Samirum's life, but also her siblings.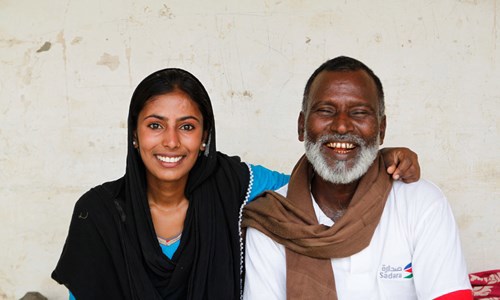 "I had planned for Samirum to marry but after her time in the Girls' Education Program, I realized that I had promised her didi (Room to Read's social mobilizer) that I would let my daughter study as much as she desires. After Samirum went on a hunger strike, I could not say no," says Jamil. "I had to keep my word. I also realized that my other children were confined to domestic chores and agriculture. I knew Samirum wanted a different life. She has her own goals. I cannot run away from my promise now. I have to let Samirum chase her dreams. If not, I will live with regret whole my life."
Today Samirum marks the first in her family to bypass the tradition and continue her education. Jamil is now proud of his daughter's success in school and even more so that she hosts literacy classes for adults on the weekends - preparation for her dream of becoming a teacher. 
"I know my Samirum is smart and hardworking. I believe she is going to be everyone's favorite teacher one day."
Samirum adds, "I am proud of my baba (father) for keeping his promise. Thank you, baba, for being a man of your word."