How Room to Read incorporates financial literacy into our program curriculum  
At Room to Read, we know that financial education for girls is an important strategy for promoting gender equality and inclusive, sustainable development. We believe that financial education for girls is an essential pathway to achieving gender equality and creating an equitable world.  
Recognizing the need for a greater emphasis on financial literacy within our Girls' Education Program, Room to Read launched a Financial Literacy Initiation (FEI) in Sri Lanka and Tanzania in 2018 with generous support from longtime partner Credit Suisse. Through FEI, Room to Read Girls' Education Program participants and their mentors have created after-school financial literacy clubs — one for younger girls, between the ages of 9 and 13, and one for older girls, between the ages of 14 and 17.  
Younger participants learn to differentiate expenditure needs and wants — a critical component of budgeting — and are introduced to concepts and strategies around saving. Younger girls also learn to examine the ways they can access money and learn to identify safe and unsafe sources of income.  
For older students, FEI clubs offer opportunities to develop entrepreneurial skills. Girls learn about start-up capital and funding, craft business plans, engage in market research, analyze customer behaviors and demographics, and enhance other core life skills like time management and communication.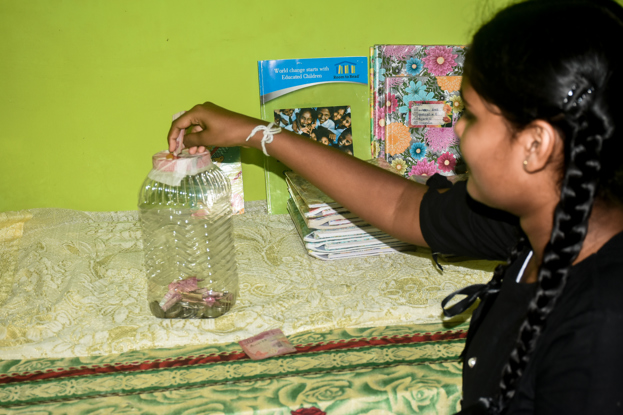 Girls end the academic year by presenting their learnings to family and peers, helping to bolster financial literacy across entire communities. 
Since its creation, FEI has proven potent outcomes showing significant behavioral changes among girls — and their family members — on managing financial resources over the last three years. This progress was reported during our Year 1 and Year 2 Program Assessments and was also recognized by parents, school communities and other stakeholders, helping to showcase the role of Room to Read's Girls' Education Program in supporting young girls as they shape their futures.