Cheer on Katie!
On Nov. 30, Hong Kong's top executives will race head to head to raise funds for quality education. Katie Binns, a Room to Read supporter and Associate Director of Portfolio Management at MetLife, will be at the start line. Learn what inspires her to lace up for global education here:

What inspired you to run for Room to Read's Fastest Executive Race?
I've been passionate about Room to Read since I was introduced to the organization shortly after arriving in Hong Kong two years ago. MetLife's Asia footprint includes operations in markets where many children don't have access to books and education for boys is prioritized over girls. I wouldn't be where I am today without my education, and I want to unlock opportunities for children through access to literacy and education across Asia and beyond.

What kind of training are you doing to prepare for this race?
I'm doing a mix of running ~2/x week, as well as cycling, strength training and yoga 1/x per week each. For my running, I'm using the half-marathon training program on Aaptiv (a fitness app) to get ready. I'm also throwing in the occasional long distance hike to get ready for hills on the race course.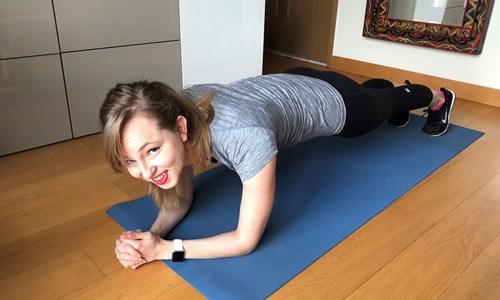 Have you done any other competitive races before? If so please share any details you'd like around them.
I'm quite a novice and not a natural runner. I've only done one race prior, a 5k – which until now had been the longest distance I'd ever run.

What's been the most enjoyable/rewarding part of this training experience so far?
 I'm enjoying the physical challenge to improve my endurance. I'm also enjoying how this race is igniting my colleagues to join in the experience to race for a good cause.

Why do you think the Fastest Executive Race is a cause more executives around the world should participate in?
This race is really special because of the passion each of the runners has about literacy and girls' education - made possible by Room to Read. Children from developing countries, and especially girls from those countries, are often overlooked and left behind. Room to Read has a unique formula that truly makes a difference in the lives of children. It's amazing too see just how far each donation can go – from keeping a girl in school to supporting an entire classroom with reading materials. Their approach is driven by data and tangible outcomes – something that should resonate with every executive.

Why do you think Room to Read is an organization worth supporting?
I believe our global potential is rooted in the ability to have understanding and respect for people and the world around us. Literacy and education are the key to unlocking understanding and respect, which are essential to unleashing the full potential of children who will drive our future.