Every year, Hong Kong's top business leaders step to the start line to run a 13 km mountainous route to raise funds for international education. Last year, Fiona Kwok, the Chief Marketing Officer of Zurich Insurance, was one of the 26 who competed in Room to Read's Fastest Executive Race.
"I was inspired to run this race to help improve literacy and gender equality in impoverished regions. I seldom exercised, but I wanted to challenge myself to complete this seemingly impossible task within the limited time," says Kwok.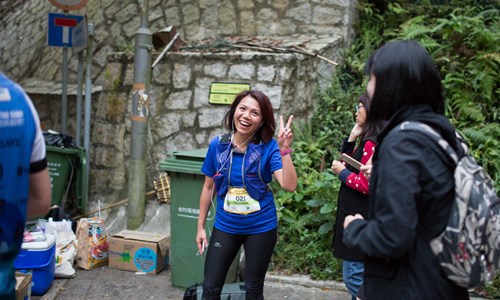 Being her first race, Kwok knew she had to come up with a training plan. Not only did she find a running coach, but also set out on weekly runs, completing 250 km over three months. 
"I believe in the 'nothing is impossible' spirit. So, I hope my small story will inspire other executives to join this program," says Kwok. "The fundraising was also unbelievable. I raised over HKD $100,000 in that short period for Room to Read.
So, what kept Fiona motivated through that mountainous terrain?
"Youth is our future and the knowledge they obtain alters their fate."
Want to follow Fiona's lead and challenge yourself for international education? 
Lace up your those running shoes and sign up for 2018's Hong Kong race set for November 30th. Take your first step here!