Noi's eyes watered as she talked about Loan, her daughter and soon-to-be high school graduate.
"When Loan first mentioned her university plan, I was puzzled. I was afraid she wouldn't be able to finish the path," Noi said.
Raised in the rural region of Vietnam's Tra Vinh district, Noi never dreamt of Loan going to university. She knew how expensive tuition was and assumed their impoverished state wouldn't allow her daughter to study beyond secondary school. While she wanted to support Loan's dreams, she only had her own experience to go off of – and based on that things didn't look promising.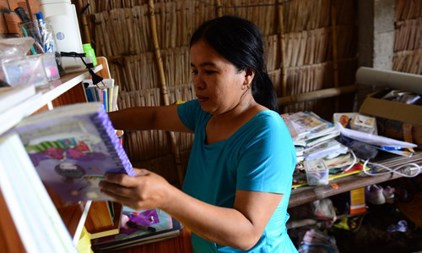 Noi had to quit school to become a child laborer after 1st grade. When she was Loan's age, she had already been a street seller for 11 years.
"I had done all kinds of jobs since I left school. I made cake. I fished. I went out to the street for 8 hours every day to sell the cakes with my mom," said Noi.
Noi was born in a farming family and is the third of five children. Her brothers finished school at 5th grade, 6th grade and 12th grade. Yet, being a woman she is the least educated person among her siblings and her gender undoubtedly factored into that.
 I'm the girl, I must sacrifice to help my family."NoiLoan's Mother
"I didn't question my mom when I had to drop out. All I knew was, 'because I'm the girl, I must sacrifice to help my family,'" Noi said.
Despite having to drop out of school early, Noi never blamed her mother. Having witnessed her family and neighbors struggle, she saw how day-to-day survival carried more weight than getting an education.
Yet over the years, Noi saw how this negatively impacted her life.
"I felt like I couldn't catch up with people. When someone instructed me to do something new, I wasn't able to follow," she said.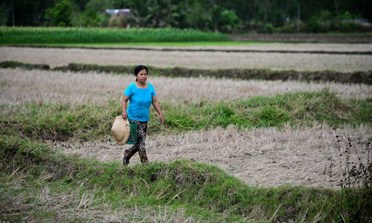 Now, as a mother, Noi is able to carve a different path for her daughter. Since Loan enrolled in Room to Read's Girls' Education Program, her mother hasn't missed a single parent meeting. There she learns about gender equality, the importance of sending her daughter to school, and how to support Loan as she faces life's many obstacles.
"No matter how busy I am, I always make time to go to the meetings. The lessons are so helpful as now I know how to support my daughter with grounded knowledge," Noi said.
Yet, it still took time for her to believe in Loan's university plans.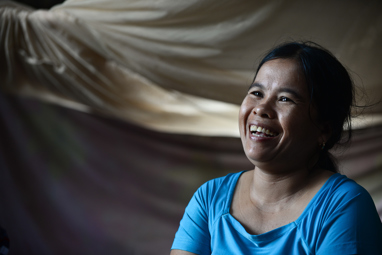 "I told my mom that I could work and study at the same time to afford my university's tuition. First she ignored it, but I didn't give up," Loan said.
Every day, little by little, Loan fleshed out her plans despite her mother's resistance. Through her persistance, persuasion and ability to clearly express her perspective, Noi shook her doubt and now fully supports her daughter's dream.
"Thanks to Room to Read, I can encourage my daughter to go to school better than my mother did. If I have a big amount of money, the first thing I would do is to pay for Loan to go to university, so she can have a bright career," said Noi.