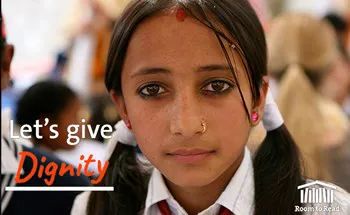 As dawn breaks, Parbati reaches for the broom, beginning another day of tireless work.
It's been 11 years since the 16-year-old's mother passed away and since then, life has hardly been easy. Shortly after Parbati lost her mother, her father was incarcerated. With nowhere to go, she moved in with her aunt. While this has provided a roof over her head, the space doesn't feel like home –  those comforts vanished when her parents did.
Handling all domestic chores, Parbati doesn't remember the last time she had a good night's rest or rose to a peaceful morning. She wakes up early and makes a beeline for her chores. The first to rise and last to go to bed, she's grown used to cleaning up after everyone, head resting on her pillow long after everyone else has fallen asleep.
"One day when I was talking to my didi, (friend-sister) I came to know about Kamlari," Parbati says, referencing the illegal, but widely accepted, tradition in Nepal, where girls are sold as bonded labor in lieu of loans.  
"She told me she, too, worked as a kamlari before. Each time I listened to her stories, I had one question running through my mind. Was I being treated as one, too?"
The more Parbati thought about it, the more she realized she was experiencing something quite similar.
"I was carrying the weight of all domestic chores on my shoulders," she says. "And I have never felt loved, or a part of the family."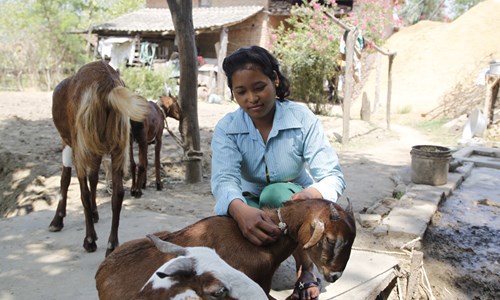 In Bardiya, a district in far western Nepal, eight out of 10 girls have lived as a Kamlari. Parbati's didi was one of them, and Parbati also felt on the brink of becoming one.
Alone and disheartened, her sadness grew as did her daily chores.
Then, Room to Read's Girls' Education Program discovered Parbati while looking for girls at risk of becoming kamlari. Upon joining the program, Parbati not only found support from social mobilizers who closely mentored her, but also garnered hope and confidence through life skills coursework.
"My life reached a turning point when I participated in the program," says Parbati. "The life skill sessions and mentorship boosted my emotional well-being. I learned that education is the only thing that cannot be taken away. It is the key to fulfilling my dreams."
At home, Parbati still works her fingers to the bone. But now, with support and educational promise, she's optimistic about her future. With the help of workshops teaching her how to effectively communicate, manage stress, and plan ahead, she's able to push through daily challenges and think long term.
"Despite her challenging home environment, Parbati has made remarkable progress in her studies and improved her behavior," says Surji, her social mobilizer. "I am very proud of her accomplishments. She can progress further if she finds a more nurturing space in her home." 
Parbati is now an eighth grader and dreams of becoming a doctor.
"I read about the profession in my pre-vocational class. I was intrigued by the stethoscope that doctors wear around their neck," Parbati says. "I will find peace of mind when I have completed my studies and pursued my dreams."
With your support, Parbati can achieve her goals. Join us and give girls like her the gift of dignity.