From the time I was in primary school, I have dreamed of helping girls receive an education. It started when I realized girls were for the most part considered useless in my community. They were viewed solely as marriage material that only benefit their husbands' families.
Sending a girl to school was considered a waste of time and resources. My female classmates would miss two or three days of school a week to herd cattle and milk cows at home. And the pregnancy rate at my school was high since many girls were forced to marry while they were still in school.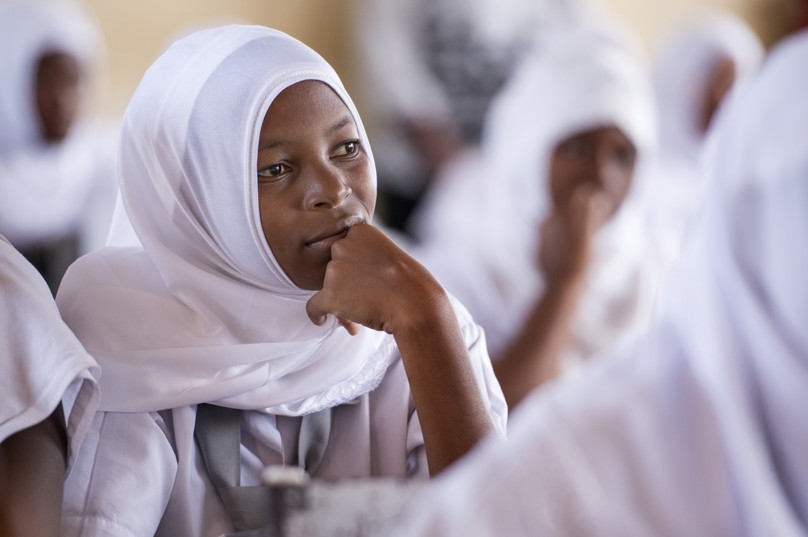 A student in Room to Read's Girls' Education Program in Tanzania.
It was an exciting moment for me the day I saw the advertisement for a Program Associate in Room to Read's Girls' Education Program. I was very impressed with their work supporting and guiding girls through secondary school.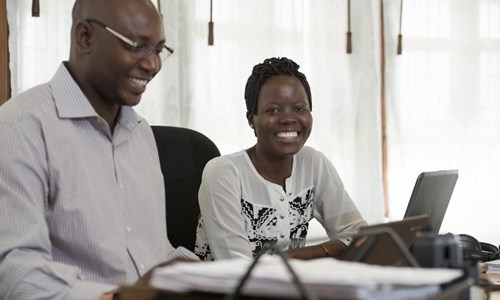 That was three years ago. I'm now a Program Officer in the Tanzania office in Dar es Salaam. I'm very happy to be able to help the girls in my community stay in school and complete their secondary education with the life skills they need to negotiate the important decisions in their lives.
In my job I prepare budgets, implement program activities, and make sure the social mobilizers — or mentors — have the necessary skills and training to effectively do their job.
I also identify gaps, provide capacity building, and train community leaders to educate others about the importance of girls' education, because Room to Read cannot educate a girl alone without parental involvement and community support.
Since I began working here, I have already seen a dramatic change in my community. They are starting to put more importance on girls' education and parents are now sending their daughters to school. They have seen that a girl is not just marriage material. She has an equal right to education.
Program Officer Fortunata Mufundi advises a participant in Room to Read's
 

Girls' Education Program.

 

Education is everything to me. Thanks to education, I was able to become the person I am today. And thanks to Room to Read I can use my education to help the girls in my community overcome the obstacles that hinder their own access to education.

Soon we will be witnessing girls in the community say, "Thanks to education, I am what I am today — a success!"

***

Fortunata's story is one of a collection of inspiring stories we're celebrating as we reach 10 million children. Read more in our special Impact Report, Thanks to Education.

Find out more about Room to Read's Girls' Education Program.

Learn more about how to get involved with Room to Read.