When I was a child, my mother read to me every night from the only two Japanese children's books translated into Lao. They took me to another world. I was amazed at how someone could write and draw such impressive stories.
One book, Tale of a Strange Planet, always inspired me. I would see the illustrations in my head — they so fascinated me! I begged my mother to read the stories every night and she agreed, but only if I finished my homework.
I soon fell in love with books. I was even inspired to draw and write stories for myself. My father taught me easy techniques so could I draw characters. At the time I never shared my stories with anyone, but sometimes I would think, "One day, you will have your book published!"
I come from a rural village 40 minutes outside Vientiane, the capital of Laos. My mother is a primary school teacher and my father is a farmer, though he once dreamed of becoming an artist. They were happy I went on to higher education, which is not common in the rural villages of Laos, and they were supportive of my desire to study art.
Illustration from Nivong's children's book A Firefly as Bright as a Star, published in Laos by Room to Read.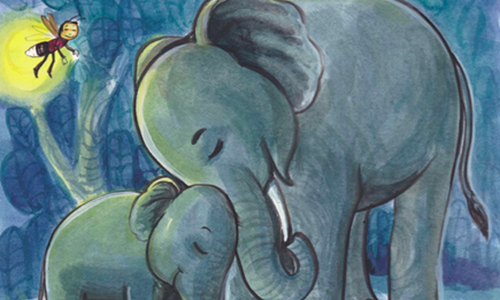 In 2005 I was in my third year of art school when I came across a Room to Read advertisement. They were recruiting illustrators for a workshop on children's books. On a whim, I decided to sign up. Little did I know the impact this would have on my life.
While art school taught me to produce "serious, officially acceptable drawings," children's book illustration was not on the curriculum. People see them them as cartoons, not as something that requires skill.
But in the workshop I learned otherwise. You need skill and creativity but you also need the kid in you to understand what it is about a book that inspires a child. That's what Room to Read's Literacy Program and their book publishing workshops support: creating children's books that can inspire a child's imagination and desire to read — just like Tale of a Strange Planet inspired me.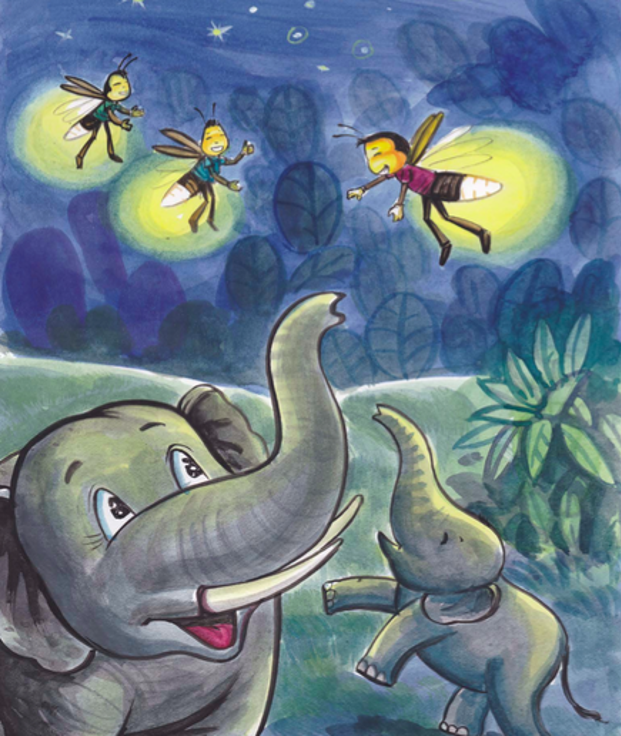 Illustration from Nivong's children's book "A Firefly as Bright as a Star," published in Laos by Room to Read.
I have been growing as an author and children's book illustrator ever since I began collaborating with Room to Read. Each year the workshops are new, with experts from different countries teaching us new styles and techniques. I've now participated in 10 workshops as an illustrator, writer and consultant; and I've published over 10 children's books with Room to Read. It has been so mind-opening.
My education has never ended. I continue to discover new ways of creating children's books using techniques I never would have learned in art school or anywhere else in Laos. Thanks to education, I can create books that will inspire many generations of children to come.
***
Nivong Sengsakoun's story is one of a collection of inspiring stories we're celebrating as we reach 10 million children. Read more in our special Impact Report, Thanks to Education.
Find out more about Room to Read's Literacy Program.
Learn more about how to get involved with Room to Read.