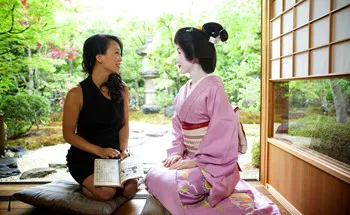 Support Girls' Education
During her second year at Harvard Business school, TATCHA founder, Vicky Tsai had a life-changing layover in Japan. After meeting a modern-day geisha and learning about the culture's beauty rituals, Tsai was moved to start her own Japanese-inspired skin care line. Yet, she not only wanted to create products that beautified the body, but also find a way to support budding minds.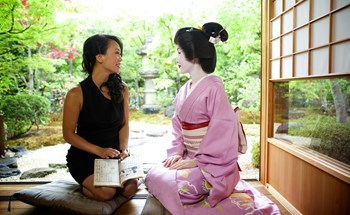 Room to Read partnered with TATCHA in January 2014 when Tsai decided that for every full-size product purchased, the company would fund one full day of school for Room to Read's Girls' Education Program. Enthusiastic about our work, the founder promised to fund 35,000 days of school in their first year. Instead, they surpassed their mark and reached 238,000 days. Today, just over three years later, we are incredibly excited to announce that TATCHA has funded ONE MILLION days of school for girls throughout Asia and Africa!
"Our partnership with TATCHA has allowed Room to Read to deepen our impact in parts of the world that need our Girls' Education Program most. With one million days of girls' education comes a powerful ripple effect of lifting families and communities out of poverty. When women are educated, it's amazing what is possible." says Erin Ganju, Room to Read CEO and co-founder.
One million days of school in the Girls' Education Program goes far beyond textbooks and classrooms—each day includes life skills courses, one-on-one mentorship, critical test preparation to go onto university and resources to discover potential career paths. 
To commemorate this milestone, TATCHA partnered with a gold-leaf artisan in Japan to create the One in a Million Collection, limited edition designs featuring the timeless pattern of maple leaves and cherry blossoms. These ever-growing symbols represent the unlimited potential for girls growing with the support of the Girls' Education Program.
You can learn more about TATCHA's One in a Million Collection here and support our Girls' Education Program one bottle at a time.