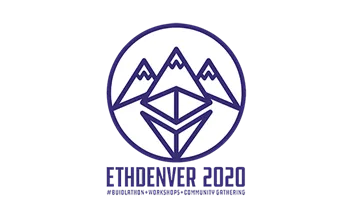 ETHDenver
There were so many fun, creative and thoughtful ways to engage with Room to Read at the event and it reminded us that the skills and expertise highlighted at ETHDenver 2020 were no doubt the product of endless years of learning and research. We are also aware that these participants wouldn't have these opportunities without access to basic education, which so many children around the world can only dream of.
Today there are 750 million people in the world who cannot read or write, two-thirds of which are women.
At Room to Read we are on a mission to end global illiteracy and gender inequality. We envision a world in which all children can pursue a quality education that prepares them to be fulfilled and make positive change — in their families, communities and the world.
Since our founding in 2000, Room to Read has helped more than 18 million children in 16 countries around the world unlock their full potential through education. This vital work has paved the way for children to become the first in their family to attend further education, perhaps taking the same courses familiar to many ETHDenver attendees.
Our Literacy Program ensures children receive high-quality education by training teachers, partnering with local communities and governments to test and implement innovative models, and establishing fun and vibrant libraries filled with diverse children's books that can be enjoyed at school or home. We also publish children's books with local authors and illustrators in over 40 languages to ensure the joy of reading can be shared around the globe.
Alongside this work, we believe world change can only truly be reached by achieving gender equality through education. That is why our unique Girls' Education Program supports girls who face gender-based challenges in their countries, from the pressure to drop out of school and marry early to lack of financial resources. Through family and community engagement, assigning local women to act as mentors and teaching essential life skills such as self-empowerment so girls have the ability to make their own life choices, we are creating a new generation of girl game-changers who are making the impossible, possible.   
You can follow our mission to end illiteracy and gender inequality here on Twitter, Instagram and Facebook at @RoomtoRead and watch Room to Read's Global Development Director, Sanjana Khoobchandani, speak to ETHDenver about the power of our programs.