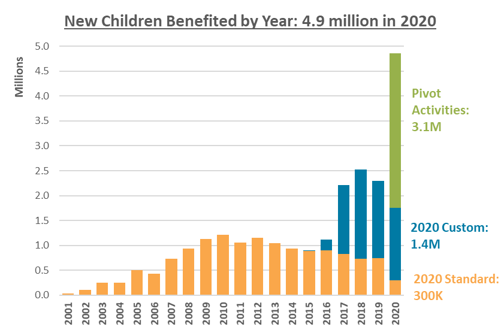 The onset of the pandemic – and the resulting education emergency as over a billion children suddenly faced school closures – required our teams around the world to act quickly to find innovative ways to support the children we serve.
New, broad-scale initiatives such as TV and radio programming, the distribution of printed at-home learning materials, and expanded parent outreach allowed us to reach far more children than we ever had in a single year.
In 2020, thanks to the support of our dedicated global community, Room to Read programs benefited a record 4.9 million children – a 94% increase over what was previously our most far-reaching year.