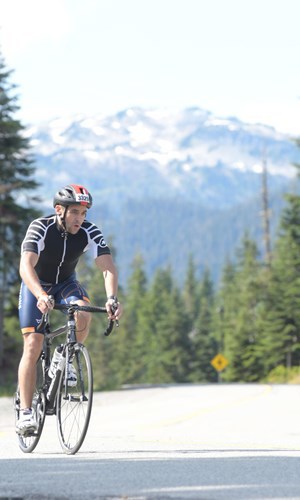 Damien Brosnan, Room to Read's APAC Regional Board Member and Portfolio Manager of Maven Investment Partners Limited, recently competed in the Subaru IRONMAN 70.3 Canada triathlon, where he raised more than $15,000 for our Literacy and Girls' Education Programs. Garnering support from his company, Maven matched Damien's efforts - a valuable fundraising method that education advocates like you can replicate for your own #ActiveforEducation campaigns.
For those unfamiliar with IRONMAN, this globally renowned triathlon is no easy feat. Participants undertake a grueling three-part race consisting of a 2.4-mile (3.86 km) swim, a 112-mile (180.25 km) bicycle ride and a marathon 26.22-mile (42.20 km) run in that order all within 17 hours. Needless to say, we were incredibly impressed and grateful that Damien was inspired to push himself to these lengths to help ensure children in low-income communities have access to the quality education they deserve. 
Let's hear what inspired him: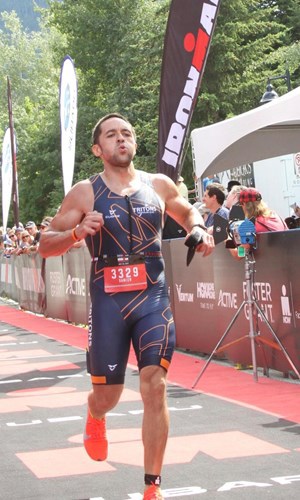 What inspired you to prepare for the Ironman Triathlon?
For the past few years, I've tried taking up one new fitness challenge a year with past examples including training for my first trail run - Room To Read's inaugural Fastest Executive Race in Hong Kong in 2015. As I'm turning 40 this year, I wanted to engage in something that was not only new, but a particular challenge for me. And since I've never done a swim or bike race before, the Ironman definitely qualified as a challenge, and then some – especially the swim!
What support did you get from your company and why?
Maven matched the funds I raised 1:1. At Maven we strive to always offer a supportive environment that enables everyone's individual success and in turn our collective success. We aim to take this one step further and offer our support to other communities, to also help them achieve their goals and provide them with new opportunities that they may not have been fortunate to have without our help. By coming together, we were able to double our impact, which is incredible. 
Why do you think Room to Read is an organization worth supporting?
I think we can all agree that education is something that no child, no matter where they're born, should live without. And with almost 17 million children supported worldwide to date, Room to Read helps that belief become a reality, every day.
Damien will also be racing in Room to Read's Fastest Executive Race in Hong Kong on December 6. To learn how to get involved with this event contact Rocio Lopez at rocio.lopez@roomtoread.org.