Vietnamese artists Phung Nguyen Quang and Huynh Kim Lien won the 2015 Scholastic Picture Book Award for their unpublished children's book The First Journey. The Asia-wide competition pitted them against 135 other authors, both amateur and established.
Quang, who is 26 years old, and Lien, 23, started off their career in 2012, collaborating with Room to Read to create local language children's books in Vietnam for our Literacy Program. Now they're using the skills they acquired in our writers' and illustrators' workshops — which develop local talent in the countries where we work, where there's often a dearth of quality children's literature — to create stories for kids on their own.
Room to Read: How did you find out about the Scholastic contest?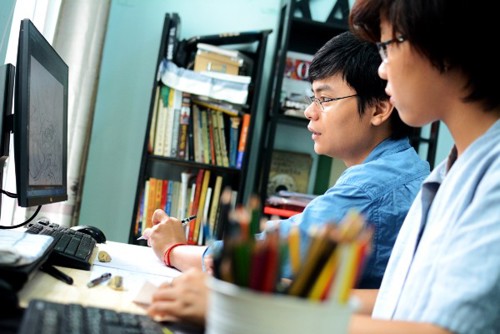 Quang and Lien: We saw it on Room to Read's workshop group on Facebook for its writers and illustrators. We had only two weeks left to turn in a manuscript! It had to be in English with six full pages of color illustrations. We spent two days coming up with the idea, two days to write the story and nine days of intense work.
"The main character is An — a boy who is rowing his boat alone to school for the first time. He has to cross the giant Mekong Delta with a huge boa constrictor. Then he must row through a mystery forest with a crocodile behind him. He realizes that even though there are these scary creatures, he still goes to school with nice friends like the small fish, buffalos and cranes."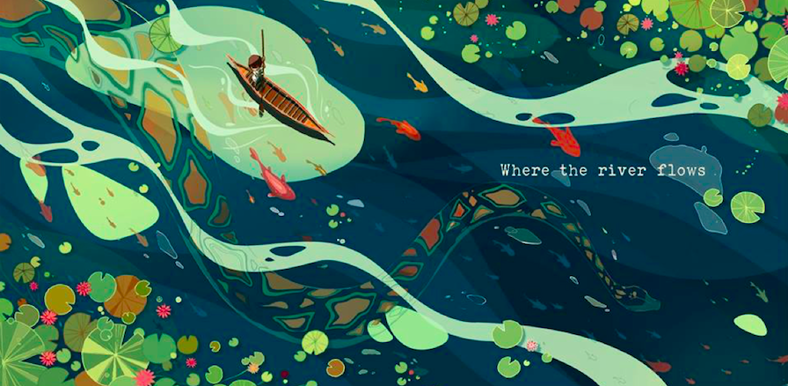 That's amazing. Where did the idea come from?
The Vietnamese writer Son Nam. We really admire him and his books make us love the Mekong Delta. There are so many beautiful views of the Delta — the schools of fish, the forests, the herds of buffalos walking through the fields. Actually, we've never been there before but the landscapes felt very familiar to us. The natural colors are truly gorgeous so we just tried to reflect them in our illustrations.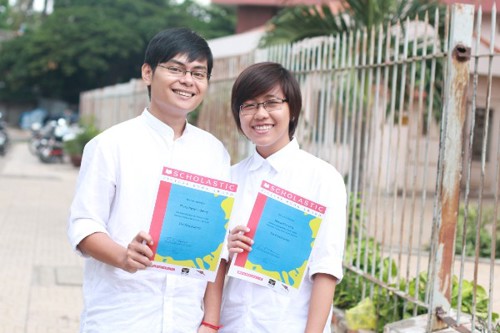 How did you feel when you won first prize?
Quang jumped with surprise when he heard our names! To be on the short list with four other such talented authors, it was hard to believe. Receiving first prize was beyond our imagination! The judges said we won because our story was not only friendly to children but it offered them a new world to discover.
Have you changed at all since winning the contest?
We don't allow ourselves to draw bad illustrations anymore! (Laughter)Joining the contest under such a tight deadline gave us a chance to push ourselves to new limits and see our potential. Before that, collaborating with Room to Read open up our imaginations. We applied all the skills we learned in their writers' and illustrators' workshops to this story.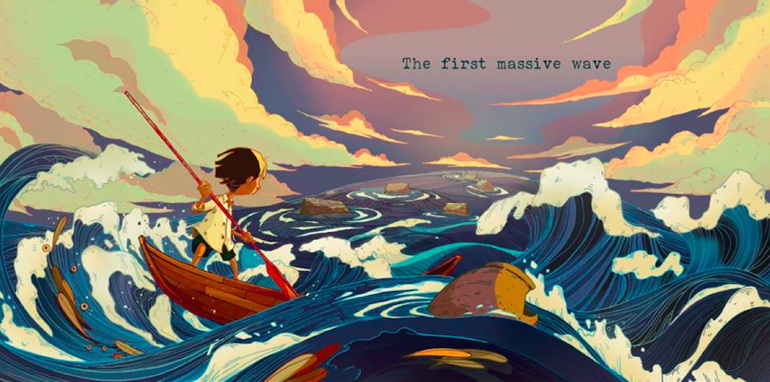 How did the workshops help you grow as artists?
Room to Read changed us completely. We learned how to design a script, interpret our ideas and illustrate them. Now we feel confident we can approach many types of children's stories. Room to Read also taught us about the classics. Before our ideas were limited to several simple themes. Now the way we think, the way we create is more diverse. Our vision totally changed when we joined the workshops.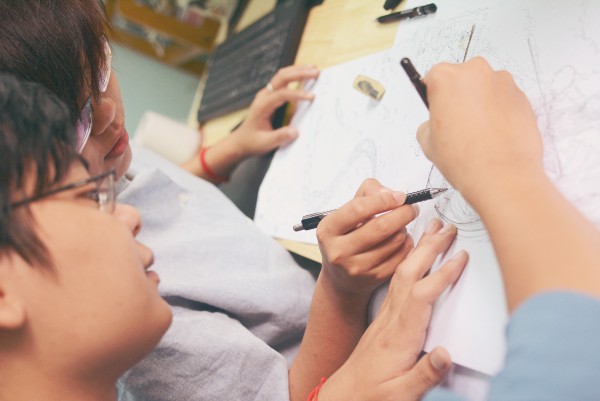 What are some important things to keep in mind when writing for children?
Read as much as you can from many categories of children's stories, especially the classics. When you write something, it should come from your real emotions. It can be humorous, sad, painful or even angry. Each story should bring with it a significant emotion no matter how short is. So put your feelings into the story!