Karna Ray
Name: Karna Ray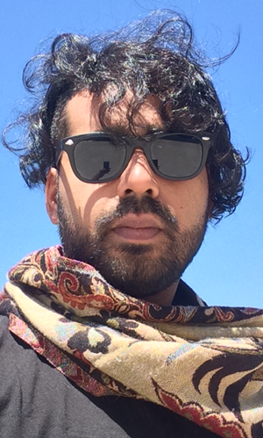 Title: Associate Research Manager, Development Team 
Location: New York
Karna has been an instrumental part of the development team for the past 4.5 years. 
Karna Ray
Q: What do you love about working at Room to Read in general?
A: My colleagues are incredibly respectful and worldly, but are also intelligent and engaged enough to offer criticism when you need to hear it. An essential part of Room to Read culture is having the mission statement imbued into the work, so criticism is almost always constructive.
Q: What do you love about your role at Room to Read?
A: I love the autonomy of my work and the support and trust that resonates through all levels of the development department. The research function has no precedent on the Development side of Room to Read, so we've had more than ample opportunity to grow our strengths and test new methodologies. Although my job supports other areas of the organization, Room to Read is an environment where I feel primarily responsible to my own standards of work.
Q: What were you doing before you joined Room to Read?
A: I had a few jobs directly preceding Room to Read, but among my favorite was when I worked at a bakery and sold chocolate at farmers' markets. This was my first legitimate job out of college, so I was mostly trying to figure out how to be an adult. Jury's still out on how I'm doing with that.
Q: What was your favorite children's book growing up? What's your favorite children's book now?
A: I recently went back through a series of Marurice Sendak books, because the illustrations are so dense and vivid. I loved that his method is clearly the reverse of what most children's books authors do: he develops an entire universe in illustrations and uses the words to under-gird the plot. My favorite was ­In the Night Kitchen, because it had the least obligation to a plot line or lesson teaching. It's one of the few children's books that rightfully captures a world of creative potential that yields to a young imagination.
Q: What was the last book you read? Would you recommend it?
A: Blues People by Amiri Baraka. It's a personal history of black America through the development and politics of jazz, which I highly recommended.
Q: What do you like to do when you aren't working?
A: Read, cook, listen to music, and go to concerts.