Name: Charles Mgoya
Title: Accounting & Finance Manager
Location: Tanzania, Africa
Charles has been a key member of our Finance and Accounting team since joining Room to Read in 2012. 
Charles Mgoya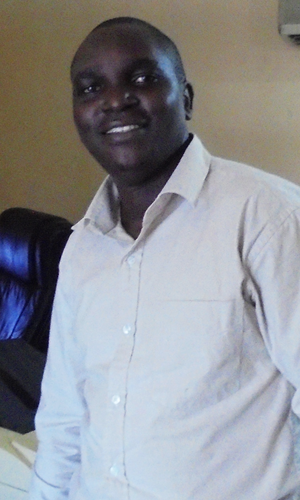 Q: How would you describe your role at Room to Read?
A: I oversee aspects of the organization's finances and accounting initiatives in Africa within countries where Room to Read operates.
Q: What do you love about your role at Room to Read?
A: I love the autonomy and independence I have here. At Room to Read creative ideas, modernized solutions and constant improvement of existing systems are highly welcomed. In fact, innovation is one our core values!
Q: What do you love about working at Room to Read in general?
A: I love the culture that delivers on the fundamental values of transparency, trust and communication.
Q: What were you doing before you joined Room to Read?
A: I was a finance Manager at Mildmay International in Tanzania, which is a British charity transforming lives of people living with HIV.
What is your educational background?
A: I'm currently receiving my MBA at University of Dar es Salaam and I previously studied Business Communications (Accounting) at University of Dar es Salaam.                                                                                          
Q: Who inspired you to read as a child?
A: My Grandfather. Being his first grandchild, he was very close to me and always emphasized the importance of education.
Q: What was your favorite children's book growing up? What's your favorite children's book now?
A: My favorite children's book was Kalulu the Hare, and it is still my favorite children's book today. Kalulu the Hare is folktale about how different human behaviors are qualified to different animals. For instance, Lions are the Monarchs, The Elephant are the Clowns, The Hyena is the desperado of the piece. The stories also carry an undertone of wisdom such as "fool doesn't pay," "wisdom will triumph" etc. In the book, Kalulu is the wise, intelligent hero of the stories.
Q: What was the last book you read? Would you recommend it?
A: Greater Than Yourself by Steve Farber. I recommend this to any employee of any organization of any level.  I think it contains an influential message that leaders can acquire to transform organizations.
Q: What advice would you give someone who is interested in joining Room to Read?
A: Seeking challenges and professional growth? Room to Read is your dream organization.