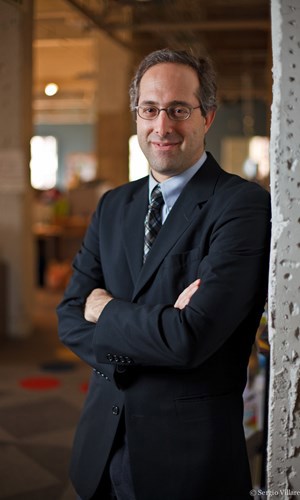 Cory:  One of the challenges I have faced at Room to Read is advocating for big operational changes in our work when they seemed to make sense without external pressure. Different from the private sector, nonprofits rarely have the kind of immediate metrics, such as sales or revenue, to inform decision-making. Convincing colleagues to adopt and execute a big new approach—such as the creation of a new technical assistance business unit—can be difficult and emotional. Our hope is that Scaling Global Change can help entrepreneurial social enterprises develop the language and rationale to make important changes at key times in their organizations' growth that will be easier to discuss with staff and stakeholders.
Erin: From the start, we realized at Room to Read we were in the collective movement-building business. Carefully managing our brand, investor, and volunteer experience has been key in growing the global movement that keeps supporters engaged. At Room to Read, we have always embraced the power of storytelling as a key component in our ability to build the momentum of this collective movement, which is instrumental in generating the revenue required to support our growth and impact. We prioritize fundraising and communications, find ways to create a sense of urgency for our mission, and see our investors as true partners in our movement.
Cory: That organizations matter in trying to make big social advances in the world. Being mindful about how far an organization is in its development and proactive in shaping its programmatic, operational, and strategic approaches can make a big difference in how much impact it can achieve. Scaling Global Change helps create that awareness and provides some helpful tools and processes for getting there.