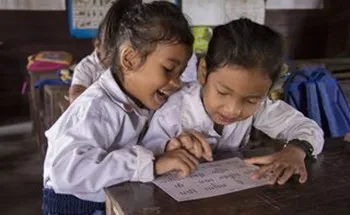 Support our work
We're incredibly excited for you to meet Shannon David, Room to Read's new Annual Fund Manager based in San Francisco. Shannon comes to Room to Read with over eight years of experience in fundraising, volunteer engagement, and customer service. Now the Bay Area native has joined our team to help support you - the Room to Read family. Learn more about her here:
Tell us a bit about yourself.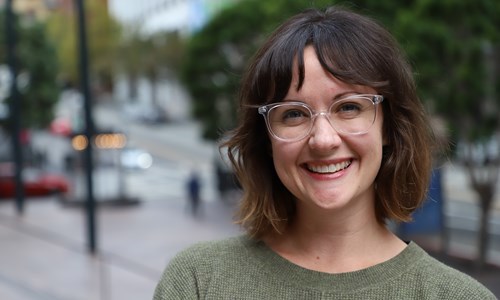 Before joining Room to Read, I was lucky enough to work for two other organizations dedicated to putting books into people's hands. I was an English major in college and am thrilled that books and reading have become a core part of my professional life. I never leave home without a good book! I also like to volunteer and be involved in the community where I live. For the past couple of years I tutored kids in reading at public elementary schools in Oakland. Before that I spent four years as a volunteer teaching a weekly writing workshop at a nonprofit writing center for kids in San Francisco.


Why are you excited to work with Room to Read's supporters?
I can't wait to start meeting some of our supporters and find out how I can help make their experience with Room to Read more meaningful.
I love that a big part of my job is to make sure our supporters see that they are doing something really important and that their work truly matters for a lot of people. Whether they donate $5 or $5,000, set up a lemonade stand or throw an event for two hundred people—it all counts.
I am in awe of our Room to Read community—people who give their time and energy every month or year to help make life better for children they don't know personally. It gives me a lot of hope for the future to know there are so many people out there who care enough to do something.
Why are you passionate about working in international education?
As a volunteer in my own community, I've worked closely with kids who struggle with reading. I've also seen how powerful it can be when a student reads a whole book on their own for the first time. I'm excited to learn more about the needs and opportunities in the communities where Room to Read works. I believe everyone has a right to a quality education, particularly when literacy has the power to lift a whole family out of poverty in a single generation.
What's your favorite way to give? 
I love not having to remember to give to causes I love! I've set up automated monthly donations with several of my favorite organizations, including Room to Read (in fact, after International Literacy Day recently I decided to up my monthly gift by $5!). I like how easy it is to give monthly—I can choose an amount that works for me and have it charged automatically. I like knowing I'm always doing at least a little bit to provide reliable support to programs I believe in. I think giving to an organization like Room to Read is a great way of showing what matters to me.
What book changed your world view?
I keep going back to a little book I read this year called 300 Arguments by Sarah Manguso. She set out to write 300 aphorisms and the result is unlike anything I've ever read—part philosophy, part memoir, possibly poetry, and full of puzzles and observations that build on each other in a way you don't at first notice.