In India, some students have not seen the inside of a classroom since March 2020. Even now, some schools are only partially open — meaning students in India have experienced 73 weeks of partial and/or full school closures according to the latest UNESCO report.
But something as simple as delivering a book can be the one thing that keeps those students motivated to learn.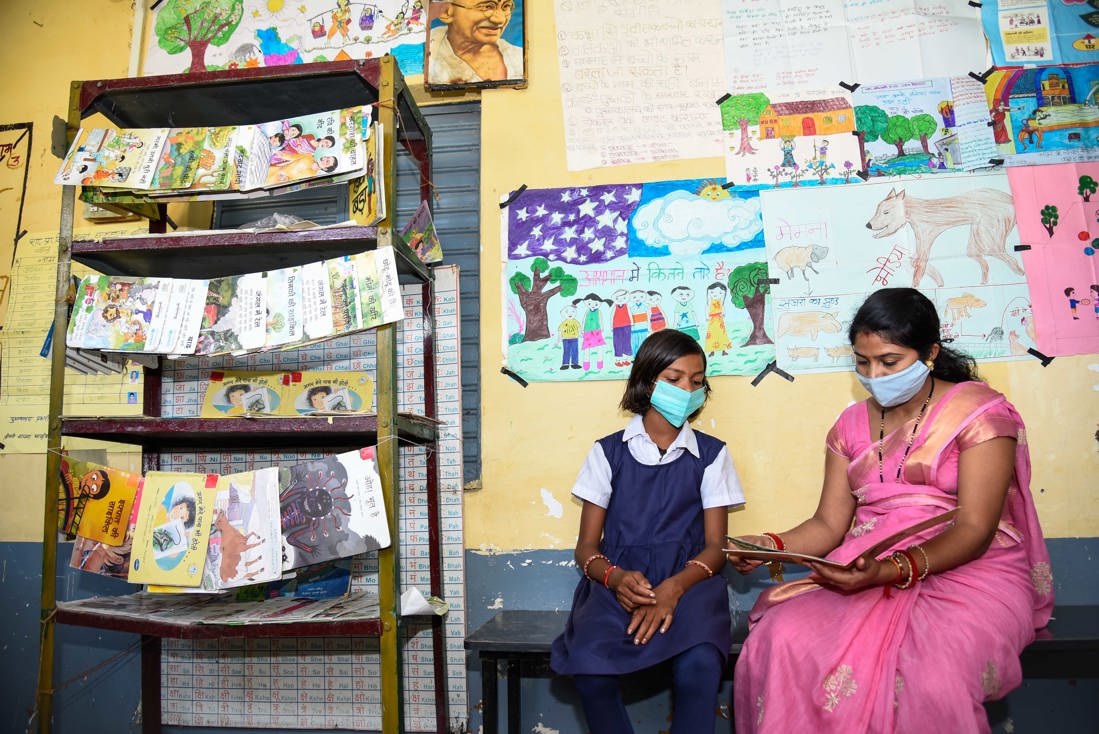 Kirma, an eight-year-old who lives in the state of Madhya Pradesh in India and was recently featured in a Financial Times photo essay, is one of those students. On a typical day, the third grader would be going to school; however, with her school shut due to the COVID-19 pandemic, she hasn't been able to do so.
In the first few days of the lockdown, Kirma spent her days helping her parents in their day-to-day work. Despite being busy throughout the day, Kirma missed school — the lessons, the games and most importantly the vibrant books — all of which made going into the classroom enjoyable.
To help keep Kirma learning at home, her teacher, Sapna, started visiting her house. Sapna would deliver books and learning materials, as well as interact with Kirma's parents teaching them on how to use the workbooks and worksheets.