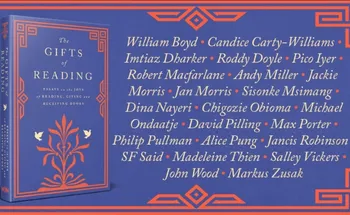 Watch the recording of the event
On December 1st, 2021, Room to Read's Paris Chapter hosted a virtual literary event celebrating "The Gifts of Reading" -- a collection of essays written by renowned writers from across the world with a shared passion for the power of books. "The Gifts of Reading" is available in bookstores or online. All royalties from the book are generously donated to Room to Read.
Attending from 8 different countries, event guests were able to hear directly from treasured authors William Boyd, Dina Nayeri and Max Porter for a virtual literary discussion as they shared their stories of the joys of reading, giving and receiving books, and reflected on how books can become lifelines.  The event was moderated by Room to Read founder, John Wood, who also contributed an essay to the anthology, and started with inspiring remarks from the book's curator and long-term Room to Read supporter Jennie Orchard.
Generously benefiting Room to Read's Literacy and Girls' Education Programs, this event also featured special guests: Adam Biles, Literacy Director of long-time supporter Shakespeare and Company; Geetha Murali, CEO of Room to Read; and Christabel Pinto, Senior Director of Room to Read's Global Literacy Program.