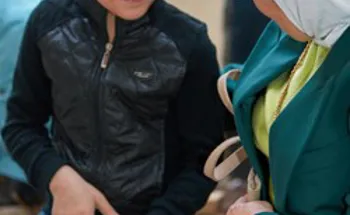 Learn about the project
Jordan is a country the world rarely hears about – but should. 
Neighboring Syria, Iraq, the West Bank, and Saudi Arabia, Jordan sits at the crossroads of a region that has experienced generations of conflict, yet the country itself has become, for many, a refuge. Despite having one of the smallest economies in the Middle East, Jordan has opened its doors to millions uprooted by conflict and civil unrest.  
The wave of migrants first began in 1948 when hundreds of thousands of Palestinians sought refuge from the Arab-Israeli War. From 1975 through 1990, it became home to Lebanese fleeing civil war, and then to Iraqis amidst the 1991 Gulf War. Most recently, more than 660,000 Syrians have sought home in Jordan, fleeing a civil war that has ripped their country apart. An estimated 220,000 of these refugees are school-aged children.    
With this influx of people seeking refuge, Jordan's population has ballooned. As a result, the Ministry of Education is working to educate more than half of a million students than it was equipped for. 
On top of this challenge, young readers also have an incredibly limited range of child-friendly books in their own language. What books do exist come with dense text, limited pictures and are expensive, making them inaccessible and difficult to early learners. These Arabic children's books were often translated from English or Swedish, offering storylines that bear little resemblance to Jordanian or regional culture.   
Children need books they can relate to. They need characters who look and live like them. Early readers especially are more inclined to read books that are culturally relatable.   
Seeing an urgent  need for high-quality Arabic children's books written for and by the people of Jordan, Room to Read approached Dubai Cares, a philanthropic organization that improves children's access to quality primary education in developing countries.    
What bloomed was a one-year project to train local authors and illustrators in partnership with three Amman-based publishers to develop 20 new children's titles that both Jordanians and refugees would enjoy. 600,000 copies of these vibrant storybooks would later land in every primary school in Jordan, as well as in refugee camps, orphanages and other at-risk communities.    
You cannot be in Jordan without seeing or hearing about the refugee crisis. Everyone involved wanted to ensure that, in addition to providing incredible books to the children of Jordan, that we also support the refugees in need.  
Over this year-long project, Room to Read and its publishing partners had the privilege of watching humanity unfold both in person and on the page. At a Writers' Workshop, led by Room to Read's Associate Director of Literacy, Alisha Berger and consultant, Dina Elabd, connections formed. Jordanian authors spent time hearing from Syrian refugees – university students who had fled Syria and were willing to share their experience. As they shared their stories, writers had the opportunity to learn what it was like to live in Syria, leave home and begin to put down new roots in Jordan. Their experiences inspired many of the storybooks to come. 
Months later on the final day of the project, Room to Read and its publishing partners came together at Collateral Repair Project, an Amman-based organization that supports the local refugee community.  As the teams walked through the Collateral Repair Project's small compound of buildings, children cozied into corners of rooms, eyes wide as they read some of the books from the collaboration, like "The Hen Farida," the tale of a hen who is driven to take on the duties of a rooster, or "The Plane that Brings Love," about a boy who becomes a jet pilot to shower his war-torn country with love instead of bombs.    
 Books, much like the people of Jordan, bring communities together. They help us understand the world and build bridges between cultures. They facilitate connection and compassion. They have the power to change the world.   
At an event held at the Children's Museum of Jordan celebrating the launch of these 20 titles, the Jordanian Minister of Education, His Excellency Dr. Omar Al Razzaz, commented,  
"I was in a school yesterday in Jordan, in the center of Old Amman and the classroom had students from Yemen, Somalia, Iraq, Syria, Palestine and Jordan. There were seven nationalities in that third-grade group. I can tell you, these stories will make a huge difference for that classroom in making them understand that they have so much more to share than they have differences." He added, "You have set out to change the world with these books, and you have."  
 Room to Read has developed more than 1,600 original titles in 30 languages and distributed more than 24 million books worldwide.   
For World Refugee Day, help us ensure every child has the right books to envision a life of endless possibilities, and escape on a flight of fancy through the magic of reading.