This week we honor The International Day of the African Child which commemorates the South African students who were killed while protesting for their right to learn in their own language on June 16th, 1976. We had the opportunity to talk to Mr. Mbizana Philip Mahlangu, who was a teacher in Soweto in 1976 and currently works with the Department of Education in South Africa.
Mr. Mahlangu provides a unique perspective on how far South Africa has come, and how it can continue to move forward towards its development goals.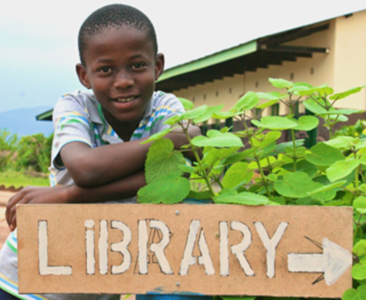 "Now looking back to '76 and comparing with what is happening today ….we will say yes, they succeeded in changing what they disliked at the time." What the students disliked was being forced to learn in a language not their own. Everyone knows school can be challenging enough even when it is in your own language. Today, South Africa has 11 official languages. But Mr. Mahlangu makes it clear that the protests were not trying to get rid of all Afrikaans language or Afrikaans speakers. "Now Afrikaans is taught as a language subject. This is where I think many people were missing the point to say these learners do not want Afrikaans speaking people in the country. It wasn't like that...These people are part and parcel of the people in this country." 
The end of Apartheid in South Africa ushered in an era of sweeping educational reform, but new "outcome-based" ideals could not transform a struggling system overnight. "They came with a new system of education...very good, but expensive." He recalls that this ideal model did not work for South Africa because there were not enough teachers with enough training to handle all of the students. "The cry was that children could not read even after Grade 12. Afterall, they were not made to read with that system because teachers thought they, the learners, would teach themselves to read and do everything for themselves." The system was failing because students faced new expectations for outcomes without adequate teaching and resources. "Eventually, in 2007, after the final review, they had to say no, the system is not working."  He explains that more recent reforms are returning to focus on the need for adequate teaching and resources in addition to outcomes. 
"But now with Room to Read, we are on the right track," says Mr. Mahlangu, "Room to Read books are being supplied to schools, libraries are there, and we encourage them from a very early age to get used to the concept of reading...Once such habits are carried from the beginning, by the time they get to the higher grades (5-6) they will be used to reading. And when you read, you acquire knowledge...Reading is a powerful tool. You cannot do without reading. There would be no education without reading." 
So far, Room to Read has built more than 400 libraries in South Africa, and Mr. Mahlangu says that the Education Department sees how valuable Room to Read's work is to South Africa's future and hopes that Room to Read can get enough funding to reach every school in South Africa. He explains that as soon as a school can get a library, it is incorporated into the teaching, but until then they try to model Room to Read's library period by instituting "drop everything and read" time to try to help children become independent readers. "So we are getting there now. It is just a matter of time," he says. 
"I am very excited, and if funds allow, I would appeal that you as Room to Read, to get all our schools on your program. All primary schools should be. With Room to Read, we can go back to the basics and produce an educated population...then we will be on our way to fully realizing the 1976 efforts."
Room to Read is proud of the incredible strides we've taken to improve education in South Africa, and we want to see much more. Help us on our mission to reach every child with quality education by supporting our work.