Laura Scott is the social director for MEC and founder of The Locals. Last year, she joined the inaugural Techbikers ride from Paris to London to raise funds and awareness for Room to Read, and is preparing to make the journey a second time.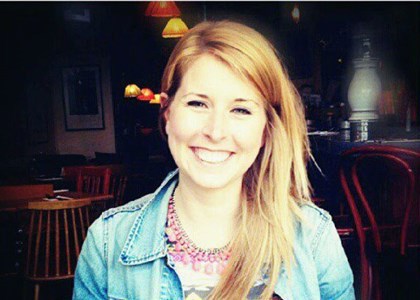 The impact of education extends beyond reading, writing, and arithmetic. Education results in raising income, improving health, promoting gender equality, mitigating climate change, and reducing poverty.
Education has the power to make the world a better place.
So, when I was approached in a pub and asked if I wanted to ride 320 km from Paris to London for Room to Read, I couldn't think of a better challenge to get involved with.
I've always been a keen cyclist, but before September last year I'd only ever ridden 'fixies' around East London. I had never been on a road bike, let alone worn lycra or cleats.
In the days leading up to the ride, as I bought a new bike, padded shorts and a whole host of other things I never knew I needed (... chamois cream), I remember wondering what on earth I had gotten myself into.
We set out early on a Friday morning, catching the Eurostar to Paris. On the train my nerves slowly started to calm as I got chatting with the other riders. Over the next few days we faced a number of challenges, from a record rainfall to monster hills.
Regardless of the challenges that came our way we stuck together and helped push each other through - motivated by the fact that we were going to make a real difference to the lives of the children who would one day attend the school we were helping to build.
When we cycled up to Google Campus on the last day, we all returned exhausted and completely soaked through, but with 40 new friends and a huge sense of accomplishment.
Between us, we were able to raise $47,000, which went towards building two new schools and a library in Nepal. This year we are back, and we are bigger and better than ever!
There will be over 60 of us riding from Paris to London on September 27th, hoping to raise $75,000 for Room to Read. Like last year, I'm sure that we will face a number of challenges, but I honestly can't wait. 
Learn more at Techbikers.com.