This is a guest post by Joanne Chou, who has served as Room to Read's Chief Financial Officer since 2008.
*****
At Room to Read, we know that how we work is just as important as what we accomplish, so when we learned last week that our organization had received Charity Navigator's highest-possible 4-star rating for the seventh consecutive year, we were positively elated.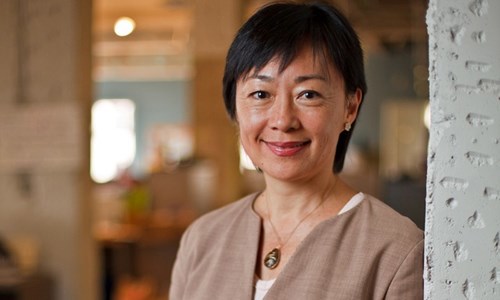 Only two percent of charities rated by Charity Navigator can claim such a long string of 4-star ratings, which measures several factors of organizations' financial health along with their commitments to accountability and transparency. Here are some examples of the ways in which Room to Read works that have helped us earn our "exceptional" rating:
Financial Efficiency – For the fiscal year upon which the current rating are based (2011), 85.2% of every dollar we spent went directly to programs (as opposed to fundraising and administration costs). Without downplaying the need to invest in infrastructure and our teams across all functions, we keep a watchful eye on expenses and use technology and innovative partnerships to work more efficiently. This includes video conferencing to connect geographically-dispersed teams and purchasing many of our materials in and around the communities where we work, where costs are significantly lower. We have also started looking at aggregating some purchases across program countries to get economies of scale.
Accountability & Transparency – We like to take a "more is more" approach to transparency, and publish six years' worth of audited financials, 990 forms and annual reports on our website. We also make sure to post information about key staff, an extensive privacy policy and a full list of our board members, so that our supporters can invest with confidence.
As a global organization, we know that sound fiscal management, transparency and accountability are the responsibility of every member of our team, and have built a culture around these values that crosses borders and has permeated every level of the organization. As chief financial officer, I am proud of the respect our worldwide staff shows every day for the fiduciary duty we owe to our supporters, partners and beneficiaries, and note that this latest recognition from Charity Navigator is a direct result of that organization-wide commitment.
To learn more about how we work, visit the financials page on our website or see the press release announcing our most recent rating.