The following is a guest post by John Wood, founder and board co-chair.
*****
It's hard to believe that it has been almost six years since Leaving Microsoft to Change the World was first published. I am so grateful that the book introduced Room to Read's work to thousands of supporters and catalyzed a whirlwind of activity.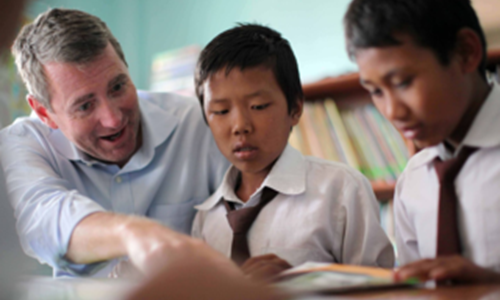 What I thought would be a three-week book tour seemed to morph into a perma-tour. Our supporters, chapters and corporate partners hosted events around the world that allowed us to share Room to Read's mission with new audiences. There was also enormous media interest.
I found myself across the table from Charlie Rose, speaking to reporters from The New York Times, The Wall Street Journal and the Financial Times, and even sitting on Oprah's couch! The book's release brought with it an unprecedented number of donations, a flood of passionate volunteers and a kinetic energy that set Room to Read on a path to scale with quality. As a result, today over 7.5 million children in 10 countries have now benefited from our work. This next chapter in our organization's history brought with it many challenges and successes, including learning to scale rapidly while maintaining our vision, fundraising during an economic downturn and learning to adapt our programs to new countries and regions.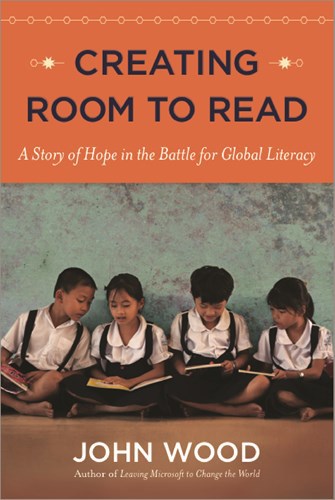 As the organization grew and evolved, many of you suggested we refresh the Leaving Microsoft story. Building a world-class organization and watching our vision take off was one of the most exciting times of my life, and I am excited to announce that those anecdotes and more are all chronicled in my new book Creating Room to Read: A Story of Hope in the Battle for Global Literacy, released today by Viking, a Penguin imprint.
In addition to sharing the Room to Read story with the world in print, I am once again hitting the road to share it in person with supporters around the world. As you read this, my 14-city North American book tour has already begun, with international stops to follow in March and April including Hong Kong, London, Melbourne, Singapore, Sydney, and Tokyo.
Why go through the time and effort to write a second book? Mainly because there is so much more to the Room to Read story that I want to share, particularly the heroes behind our organization's growth—my co-founders, the worldwide staff, loyal investors, passionate chapter leaders and board members. I've always said, "I don't want to be the leader of an organization. I want to be one of many leaders of a global movement." None of Room to Read's incredible results would be possible without those who are in the trenches making the organization's engine run day after day. An authentic account of how we moved forward in the face of adversity, Creating Room to Read is a "we", rather than an "I" tale and provides a window into what our successful trajectory has looked like.
Over the coming months, as I run through countless airports, drive to book signings and put on my best blue shirt for media interviews, I hope our paths cross. This book was truly a labor of love, and should you pick up a copy, I hope you enjoy reading it as much as I enjoyed writing it. Creating Room to Read is your story as much as it is my own. And so, enjoy "our book". It's an honor to work with you to make the world a better place for children who would have otherwise lost the lottery of life.