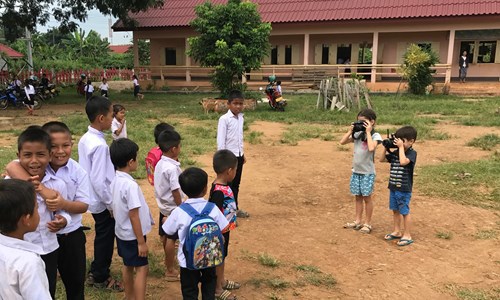 Room to Read unites millions of people from around the globe under one goal: giving students a voice through education.  
Having reached more than 20,000 communities, we have witnessed the powerful changes that can be accomplished when differences are cast aside, and compassion is put forth.  
Our latest reminder of this valuable lesson? Two young, newfound photographers who joined their mom Angelina, a Room to Read donor, on her trip to one of our schools in Laos.  
Aoi, 7, and Tetsu, 5, weren't sure of the adventure at first, preferring to hide out in the car as they scoped out the unfamiliar environment. But, Angelina said once they got their hands on a camera they were on the move and it was smooth sailing from there!