Educational instruction via radio broadcast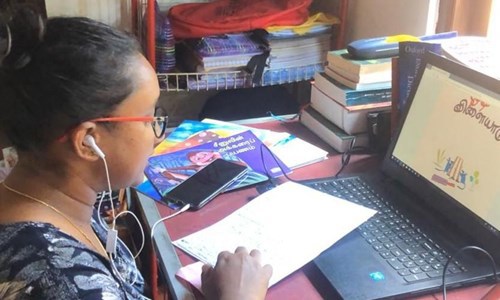 In Sri Lanka, Nepal, Tanzania and South Africa, we are partnering with local radio stations to broadcast literacy activities.
These broadcasts include parents to support their children's education at home. According to UNESCO, 75% of households globally have access to radio [2], so these broadcasts allow us to reach students who may not have computer or internet access.
In Tanzania, we are also partnering with the Tanzania Institute for Education to secure government-sponsored radio time for educational learning, in order to broadcast Life Skills Education materials from our Girls' Education Program.
Read-aloud Videos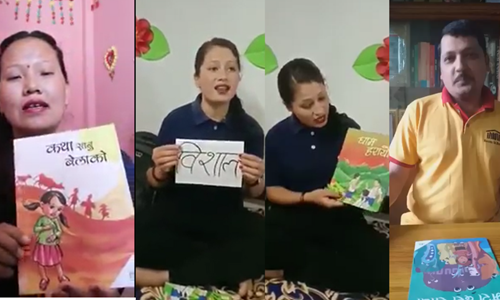 In Nepal and Laos, our literacy facilitators organize online groups of parents, teachers and school faculty to discuss reading and educational materials for their students.
Teachers and staff are creating read-aloud videos, as well as gathering tips on reading aloud to children, and providing these resources through the online groups. 
These read-alouds are shared on social media as well, so they are easily accessible for parents and students across the country.
Online Reading Periods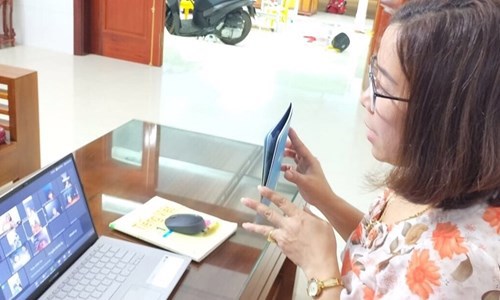 In Vietnam, teachers are implementing virtual "reading periods" in place of the library periods students normally have during the week. These online sessions allow students to practice their literacy skills and to share stories with their teachers and classmates. They help keep students engaged in distance learning activities by providing a space for children to connect over books.
The reading periods also give parents and teachers an opportunity to ask each other questions and discuss the best methods to support their children's reading at home.
Parent Engagement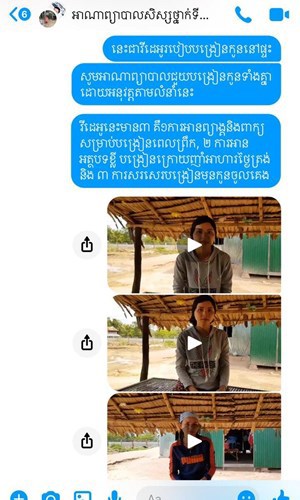 In Cambodia, our team developed short videos for parents with tips and guidance on how to engage their children in reading and literacy activities. The team shares these videos through messenger apps.
In addition to these videos, our Literacy Program team periodically follows up with parents via calls and texts to check on their progress, answer questions, and provide encouragement.  
Social mobilizers have also implemented remote welcome meetings with new Girls' Education Program parents via phone call, video call or messenger to introduce themselves and explain the structure of the Girls' Education Program activities.
[1] UNESCO COVID-19 Impact on Education