Sheetal Sheth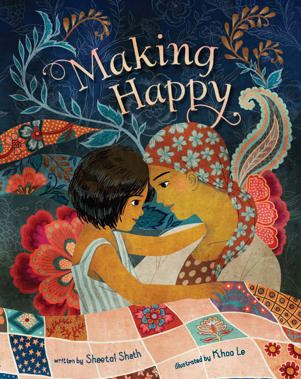 Make sure to add Sheetal Sheth's upcoming September 2022 release "Making Happy" to your booklist, available on pre-order now.
This touching story that focuses on social and emotional learning for children ages 5+ shares young Leila's experience with change as her mother gets sick. Yet amidst change, Leila knows one thing that never changes: love for her family.  
If you're interested in learning more about social and emotional learning within children's literature, discover more from Senior Director of Room to Read's Global Literacy Program, Christabel Pinto. 
Learn More About Sheetal Sheth