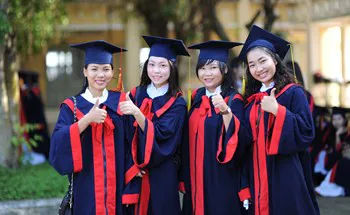 This Season, Give Education
Every year, Room to Read partners with brands around the globe who choose to support our Literacy and Girls' Education Programs through their products. With the holiday season just around the corner, we're thankful for these supporters who have made Room to Read part of their business model, helping us reach 16.6 million children two years before we anticipated. From skincare to socks and everything in between, we're incredibly grateful for these six brands who are helping make the world a more educated place.
1. Tatcha
Tatcha has been a key Room to Read partner since 2014. Through their Beautiful Faces, Beautiful Futures initiative, each purchase supports Room to Read's Girls' Education Program. In 2018, Tatcha celebrated the funding of two million days of school, which goes far beyond textbooks and classrooms—each day includes life skills coaching, mentorship, and the tools needed to enable a brighter future. Learn more at www.tatcha.com.
2. DÔEN 
A female-owned clothing company seeking to empower women globally, DÔEN supports women in the workforce in all aspects of their organization, including working with female-owned factories in India. DÔEN supports Room to Read's Girls' Education Program in India by donating a percentage of profits generated from their clothing line, giving back to the communities that support their business. Our partnership has supported over 190 girls in the Girls' Education Program in India. Learn more at www.shopdoen.com.
3. Conscious Step
Conscious Step is committed to making socks that give back to causes providing solutions to the world's biggest problems. For every pair of education-themed socks sold, Conscious Step donates the equivalent of two books through their "Socks to Educate Children" campaign. Through this model, Conscious Step has donated the equivalent of over 25,000 books to Room to Read's global Literacy Program. Learn more at www.consciousstep.com.
4. Mohala Eyewear 
Mohala Eyewear creates sunglasses for women who are bold in their own skin, dream big, and appreciate best-in-class quality, elegant design, and timeless style. For every purchase of a pair of sunglasses, Mohala Eyewear donates one week of school to Room to Read's Girls' Education Program and aims to provide 770 years of school to girls around the globe by 2022. Learn more at mohalaeyewear.com/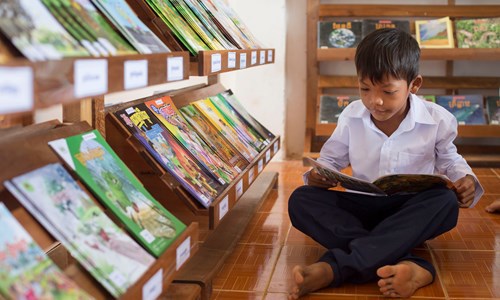 5. ONEHOPE Wine
ONEHOPE creates thoughtfully-crafted products – wine, coffee, and gifts – that inspire people to indulge and do good. For every case of their California Riesling sold, six weeks of a child's literacy education through Room to Read is funded. To date, ONEHOPE has provided 22,605 weeks of literacy education through Room to Read's global Literacy Program! Learn more at www.onehopewine.com.
6. Librio
At the heart of Librio is their love for creating personalized storybooks for children. They deliver engaging storytelling, gorgeous artwork and their commitment to sustainability drives everything they do. For every book Librio sells, they give a book to a child through their More Than A Book project. Learn more at www.librio.com/en/.
Looking for more ways to give education this season? Donate today.