As we scroll through news in our everyday lives, it's easy to see the countless struggles so many face. Yet, it's also important to catch a glimpse of what's going right in the world — the partnerships, plans, and programs everyday people create to improve the global state of education. So, that's why we're sharing five realities about worldwide literacy and five things Room to Read is doing to help.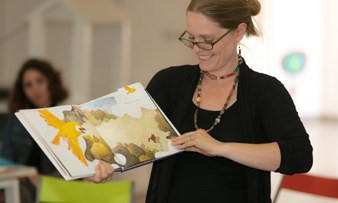 1. There are 660,000 Syrian refugees in Jordan. Yet, it's estimated that nearly half of these school-age children lack access to formal education. 
Room to Read's Accelerator Program in Jordan is currently creating 500,000 Arabic children's book titles. Before the end of 2017, these colorful titles will be distributed throughout Jordan to local primary students and Syrian refugees living in Jordan. Half of these books also feature storylines centered on the refugee experience, helping young readers resonate with characters in a time of transience.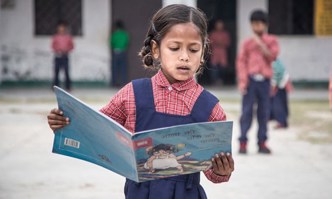 2. 36% of the world's illiterate population lives in India, a figure that could rise to 50% by 2020 if current trends persist.
The cycle of literacy starts with widespread access to quality education. That's why Room to Read has implemented its Literacy Program across 8,197 schools throughout eight states in India. Our efforts have strengthened the voices of 3.3 million children with effective curricula and engaging libraries.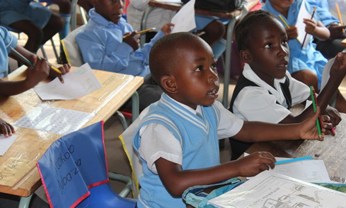 3. 80% of students in South Africa have no library.
Without access to books in their native languages, it's easy for children to start out struggling in reading and writing. Nearly 10% of the country speaks Sepedi, a mother tongue language rarely supported in South African schools. Room to Read is one of the only organizations supporting teaching in this language. With both instruction and children's books in their native tongue, these young South Africans can start primary school strong and stay strong.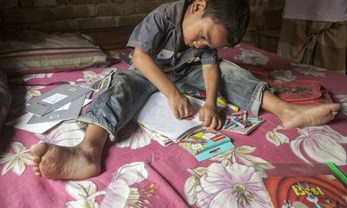 4. 56% of children in Bangladesh don't complete primary school. 
Strong early grade performance paves the way for academic success. That's why we're so proud to see 2016's second grade reading scores soar to 51 words per minute, showing a booming increase from 2015 (35.7). The same group of Bangladeshi students also thrived in reading comprehension tests, showing year over year improvement through Room to Read's Literacy Program.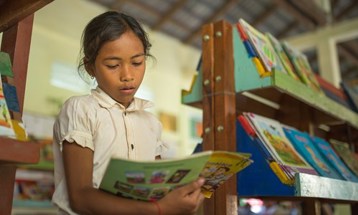 5. Early grade Cambodian students widely lack access to affordable, Khmer-language books. 
Room to Read has provided 1.9 million Khmer language books since 2002. Our collaboration with the national government has also encouraged setting nation-wide library standards, doubling the salary of the Cambodian librarians and rewriting textbooks for first through third graders. 
Want to hear more stories about how we're changing the state of global education? Sign up for our quarterly newsletter!