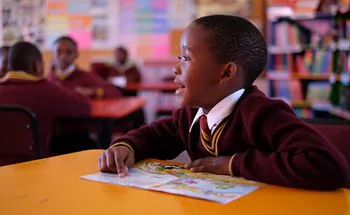 Celebrate Nelson Mandela
Nelson Mandela Day is July 18
Nelson Mandela was the first in his family to receive a formal education, and he dedicated his life to ensure all South Africans would have access to this basic human right. Today on his birthday, the need for his work remains. South Africa's education sector reflects the country's ever-present social inequalities as young black Africans face significantly worse infrastructural school environments and access to quality educational materials.
Since launching our Literacy Program in South Africa, we have seen tremendous growth in early grade learners. Yet, with 80 percent of South African schools lacking libraries, there's still a great need for more storybooks in a wider variety of languages to ensure communities speaking African languages have abundant learning materials. With the support of The World Bank and the Results in Education for All Children trust, our REACH project aims to do just that and more.
"Education is the most powerful weapon which you can use to change the world."Nelson Mandela
Here are three key ways this project is carrying out Nelson Mandela's legacy:
Our REACH project has allowed Room to Read, the South African government, publishers and NGOs throughout the country to collaborate in a groundbreaking way. For the first time ever, these key stakeholders came together to work collaboratively, establishing recommendations on how to make an engaging South African storybook for early readers.
These recommendations are being shared widely across the country to ensure that books developed and purchased for children are high quality.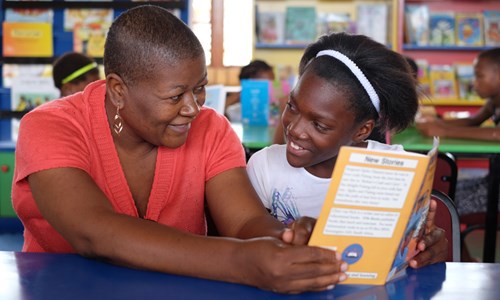 Room to Read knows the content and design of a storybook matters. This new endeavor will enable us to pass that knowledge and the insight collected from the public-private partnership on to local publishers to create 20 titles in five African languages, resulting in 100 new stories.
Additionally, 65,500 copies of these books will be distributed to three key provinces throughout South Africa: Mpumalanga, KwaZulu-Natal and Limpopo.
It's powerful to see yourself in stories, but very few South African children's books exist for those who don't speak English or Afrikaans. To address this gap, South African authors will create titles in five native languages: isiZulu, Tshivenda, Sepedi, Siswati and Xitsonga.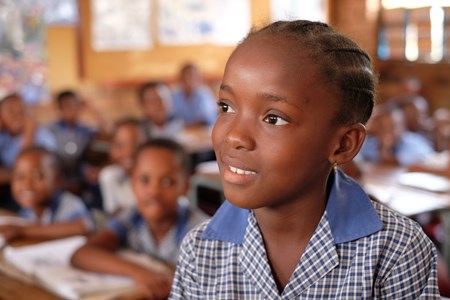 Publishing stories in local languages by local authors will better resonate with children and also give more communities access to books in their mother tongue.
We're incredibly excited about this two-year project and can't wait to share updates along the way!
Want more empowering stories in your inbox? Get inspired here.