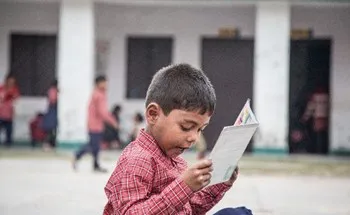 Make a Difference Every Month
Imagine a childhood without books - no bedtime stories with colorful pictures, no talking animals with life lessons, no stories teaching you the many things possible with a little imagination. Countless children around the world experience exactly that - a bookless youth. Without access to libraries or stories in their language literacy becomes nearly impossible. That's where we come in. Room to Read has partnered with nearly 20,000 primary schools since 2010, distributing 18 million books with culturally-relevant stories and benefiting more than 11.5 million children through our Literacy Program.
Want to make sure kids grow up with inspiring tales at their fingertips? Become a monthly contributor and just $25 a month brings a shelf of new books to a community in need!